Isu Penerokaan Hutan Simpan Bukit Tapah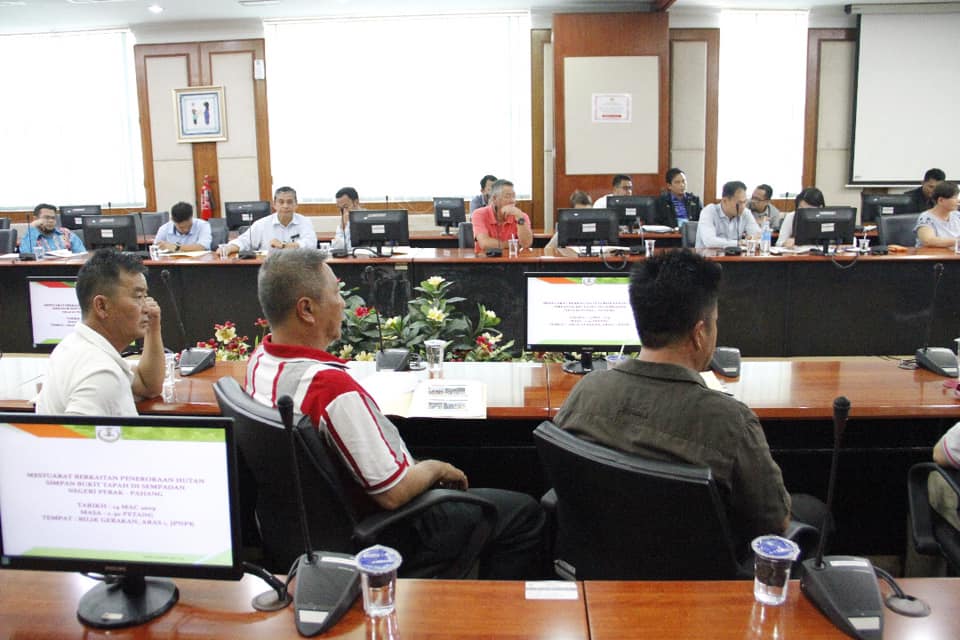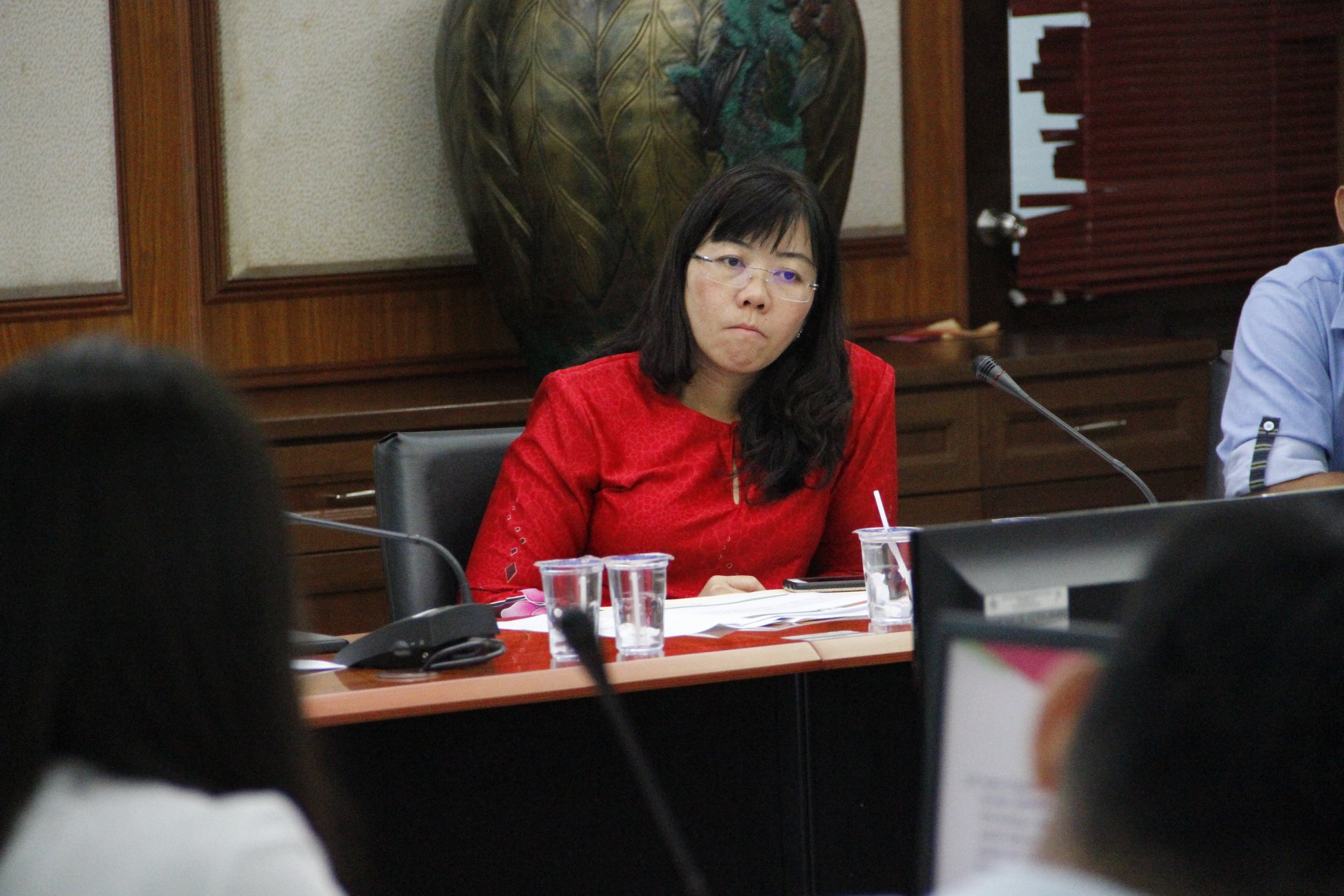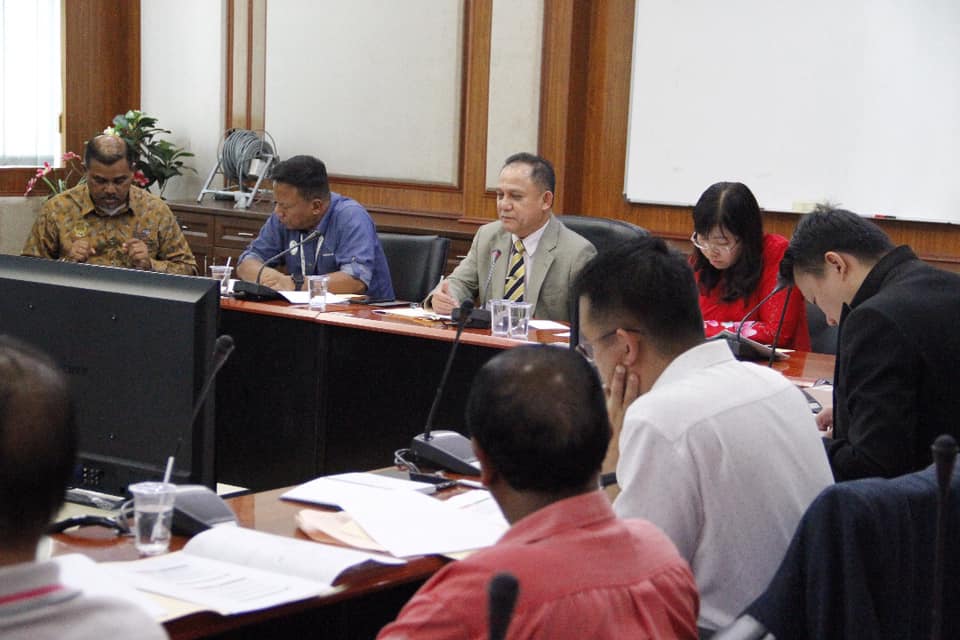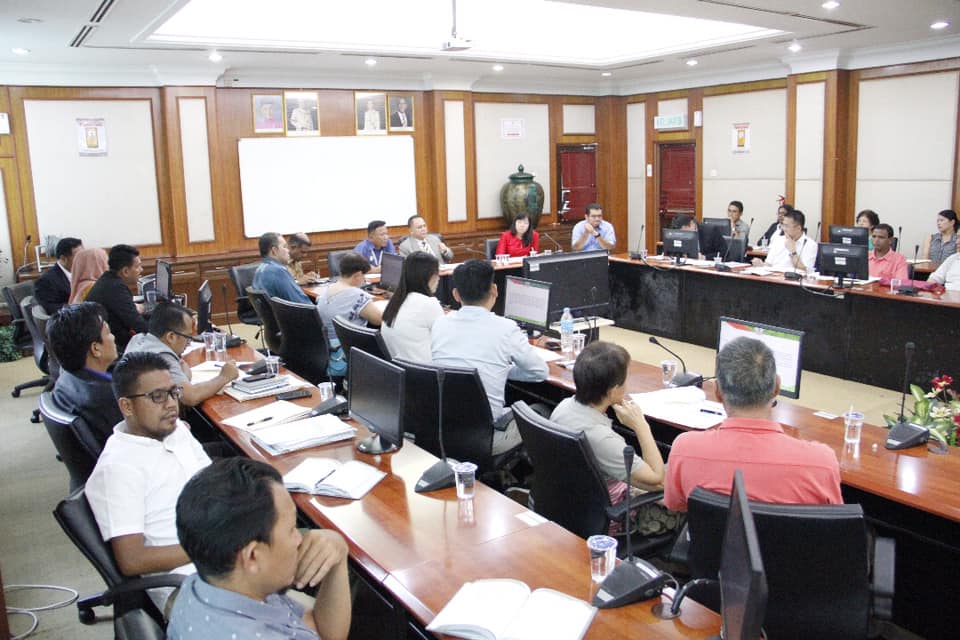 14 Mac 2019 - Mesyuarat Isu Penerokaan Hutan Simpan Bukit Tapah Bersempadan Negeri Perak - Pahang yang dihadiri oleh YB Wong May Ing, ADUN Pantai Remis & YB Chiong Yoke Kong, ADUN Tanah Rata.
Perak MB defends logging activities, says state plays by the rules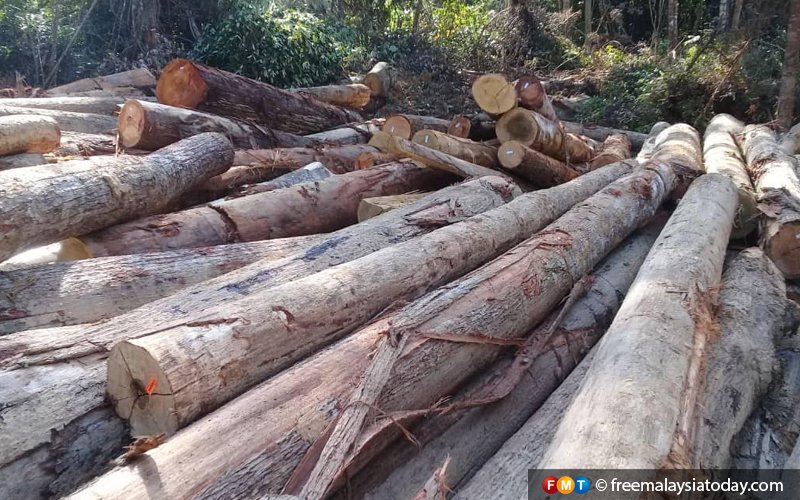 Perak MB defends logging activities, says state plays by the rules.
The Perak government today defended logging activities in the state in the wake of a dispute between the Orang Asli community in Gerik and a logging company as well as the state's administration.
Perak Menteri Besar Ahmad Faizal Azumu said if logging was stopped, it could lead to many losing their jobs.
"Those who are trying to put a stop to logging should put more thought into it (the consequences)," he told reporters after attending a Chinese New Year celebration in Ipoh today.
He was asked to comment on the blockade set up by the Orang Asli community following allegations that the state government had encroached into their lands.
The Pakatan Harapan-led administration has since denied the claim.
Faizal went on to state that the logging activities near the Orang Asli settlement at Kampung Tasik Cunex adhered to the annual cut ration (CTT) set by the National Land Council.
"The area where logging activities are being carried out have not been gazetted as 'kawasan rayau', which allowed the Orang Asli to farm, rear animals and grow crops.
"The area had been earmarked for logging."
Yesterday, Jakoa, or the Department of Orang Asli Development, called for a suspension of all logging activities near the settlement.
Deputy National Unity and Social Well-being Minister Mohamed Farid Md Rafik, meanwhile was quoted as saying that logging activities had been suspended.
However, the Perak Forestry Department clarified today that it has not stopped a concessionaire from carrying out logging near the village, stating that it had not received any order to issue a stop-order notice, either from the state government or Putrajaya.
Groups sound alarm as Ipoh's Kledang Hill being stripped bare
IPOH, Feb 6 — Ipoh's iconic Kledang Hill is feared to have lost hundreds of trees to suspicious land clearing activities in recent weeks, despite being part of the Kledang-Saiong Forest Reserve.
According to Sahabat Alam Malaysia field officer Meor Razak Meor Abdul Rahman, whose group organised a media visit to the location today, the land clearing increased significantly in the past month.
He said there are no notices announcing the purpose of the clearing in the 24ha zone and said the tree felling could cause mud floods during rainy season, aside from destroying the areas lushness.
Lorries and heavy machinery were spotted on the hill located along the Ipoh-Lumut highway near Taman Kledang Emas here during today's visit.
"Based on the topography and geophysical of the hill, such land clearing can bring impact to the surrounding area, especially to the busy Ipoh-Lumut highway which is located near the foot of the hill," he said.
Lorries and heavy machinery were spotted on the hill located along the Ipoh-Lumut highway near Taman Kledang Emas here during today's visit. — Picture courtesy of Persatuan Aktivis Sahabat Alam Lorries and heavy machinery were spotted on the hill located along the Ipoh-Lumut highway near Taman Kledang Emas here during today's visit. — Picture courtesy of Persatuan Aktivis Sahabat Alam Citing information he received from the Perak Survey and Mapping Department, he said the clearing activities were likely in preparation for farming or housing development.
"If it is really for a housing project, the question now is what kind of housing project it will be? Are the houses going to fulfil the need of the people or for the interest of certain individuals in order to gain profit," he said.
However, he said the lack of information about the project invited suspicions that the clearing activity was illegal, especially as it was forest reserve land.
He said that projects with the needed planning permission would readily display the approvals they obtained from relevant authorities.
Meor then asked if the location has been stripped of its forest reserve status, saying this would be the only way that such massive land clearing would be legal.
"If the affected area did not convert to housing zone, then it is illegal to fell the trees there," he said.
Persatuan Aktivis Sahabat Alam president Hafizudin Nasarudin, who was also present, said aerial photographs showed that the clearing was more severe than visible from ground level.
He asserted that those responsible have even forged a path all the way to the border with the main forest reserve
"This suggests that the land clearing activity could continue further inside the forest," he said.
When contacted, Perak Forestry Department director Datuk Mohamed Zin Yusop said Mentri Besar Incorporated (MB Inc) owned the parcel that he said and it has been degazetted as part of the forest reserve.
Malay Mail has contacted MB Inc for comment.
Anti-logging protest will hurt timber industry
IPOH, Feb 8 — Protests against logging activities near Kampung Orang Asli Cenux in Gerik will only hurt the timber industry, Perak Mentri Besar Datuk Seri Ahmad Faizal Azumu said today.
He urged protestors to reconsider their actions, as the timber industry needs adequate resources which can only be obtained via logging.
"We have problems getting timber resources for the wood industry, which involves lots of factory work. So, I hope the parties who want to halt this effort should think further than that," he told reporters after attending the Perak Chinese Chamber of Commerce and Industry (PCCCI) at Weil Hotel here.
Ahmad Faizal also said that the trees, which were felled, were not on the land that was gazetted as Orang Asli ancestral land, contrary to what has been alleged.
"I haven't visited the site, but I stand with the statement issued by the State Forestry Department director Datuk Mohamed Zin Yusop, who had said that the logging was conducted in a sustainable manner, as only trees that were tagged were cut," he said.
Mohamed Zin had on Wednesday said that the logging activities were only approved in the area of the Air Chepam Forest Reserve and not in the Orang Asli ancestral land as claimed by the community.
"Perak also follows the annual cut ration (catuan tebang tahunan), which was set by the National Land Council, which is about 7,744ha, by practising selective logging. Only trees which meet the standard are allowed to be cut after going through the tagging process," said Mohamed Zin.
Mohamed Zin also denied that the department had threatened the Orang Asli community in Kampung Cunex over the blockade created by them to prevent further logging.
It was reported that the Orang Asli community in Kampung Cunex was threatened by Forestry Department officers after creating a blockade to prevent logging activity from destroying 80ha of land, which also involves their ancestral land and settlements.
The Orang Asli community lodged a police report on February 1 over claims that they were intimidated by the Forestry Department officers.
KENYATAAN MEDIA - MB INC SAHKAN WUJUD AKTIVITI PENEROKAAN HARAM DI BUKIT KLEDANG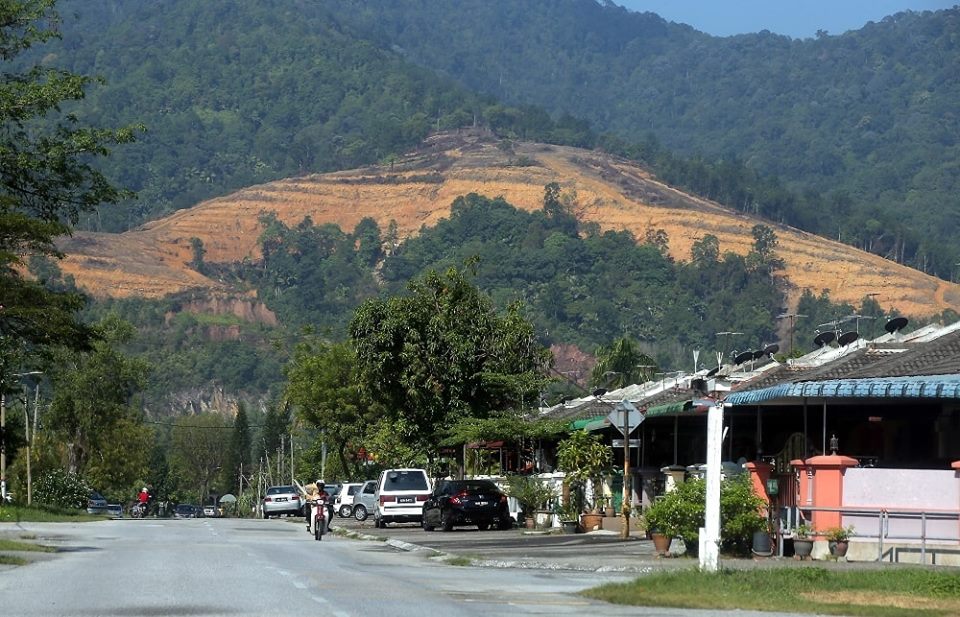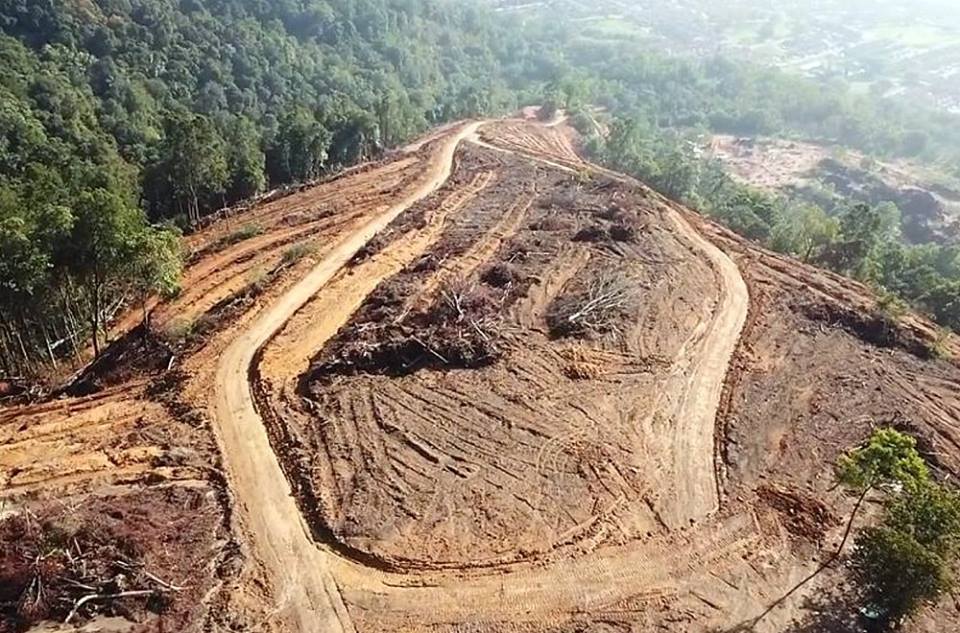 KENYATAAN MEDIA - MB INC SAHKAN WUJUD AKTIVITI PENEROKAAN HARAM DI BUKIT KLEDANG
IPOH: Perbadanan Menteri Besar Perak (MB Inc) dengan ini mengesahkan penerokaan tanah berhampiran Bukit Kledang seperti yang dilaporkan pihak media semalam adalah aktiviti penerokaan haram bagi tujuan perladangan kelapa sawit.
Tinjauan di kawasan terjejas hari ini mengesahkan pencerobohan oleh peneroka haram berhampiran Bukit Kledang berkeluasan hampir 10 hektar itu turut melibatkan sebahagian dari tanah milik MB Inc.
Siasatan mendapati peneroka-peneroka haram ini telah menamam anak-anak pokok kelapa sawit di lereng-lereng tanah bukit yang telah diteroka secara haram.
Selain pihak MB Inc, turut hadir semasa tinjauan di lokasi hari ini adalah Pengarah Jabatan Perhutanan Negeri Perak Dato' Mohamed Zin Yusop, para pegawai dari Pejabat Tanah dan Galian Negeri Perak (PTG), Pejabat Daerah dan Tanah Manjoi dan Ibu Pejabat Polis Daerah Ipoh.
Siasatan awal mendapati selain tanah MB Inc, kawasan yang terjejas adalah tanah milik kerajaan negeri. Pihak Jabatan Perhutanan Negeri juga telah mengesahkan tanah MB Inc dan tanah milik kerajaan negeri yang terjejas tidak terletak di dalam kawasan Hutan Simpan Kledang Saiong. Malah kawasan ini juga tidak pernah digazetkan sebagai kawasan Hutan Simpan Kledang Saiong.
Susulan siasatan hari ini PTG telah mengarahkan semua kerja-kerja tanah di tapak berkenaan dihentikan serta-merta dan siasatan telah dimulakan bagi mengambil tindakan tegas ke atas pihak-pihak yang tidak bertanggungjawab. Pihak PTG juga telah mengarahkan pihak-pihak terlibat untuk mambaik pulih kawasan yang terdedah tersebut.
Kali terakhir pihak MB Inc meninjau kawasan Bukit Kledang ialah pada 19 Januari lalu dan ketika itu mendapati tiada sebarang aktiviti penerokaan haram berlaku di kawasan ini.
Untuk makluman, MB Inc merancang membangunkan projek hartanah bercampur di kawasan berkenaan bertujuan menawarkan 
penempatan untuk rakyat selain mengelakkan tanah milik agensi kerajaan daripada diusahakan oleh peneroka haram.
MB Inc amat kesal dengan aktiviti penerokaan haram ini yang seolah-olah mahu mencabar pihak berkuasa kerana aktiviti pencerobohan ini dikesan dalam tempoh sepuluh hari selepas YAB Menteri Besar Perak Dato' Seri Ahmad Faizal Azumu mengumumkan penubuhan Jawatankuasa Khas Penyelesaian Setinggan dan Usaha Haram Negeri bagi mengambil tindakan ke atas aktiviti pencerobohan tanah milik kerajaan dan syarikat-syarikat berkanun negeri (GLC negeri).
Sekian, terima kasih.
Anuar Zainal Abidin
Ketua Pegawai Eksekutif MB Inc
7 Febuari 2019
Gambar adalah hakmilik Sahabat Alam dan Farhan Najib